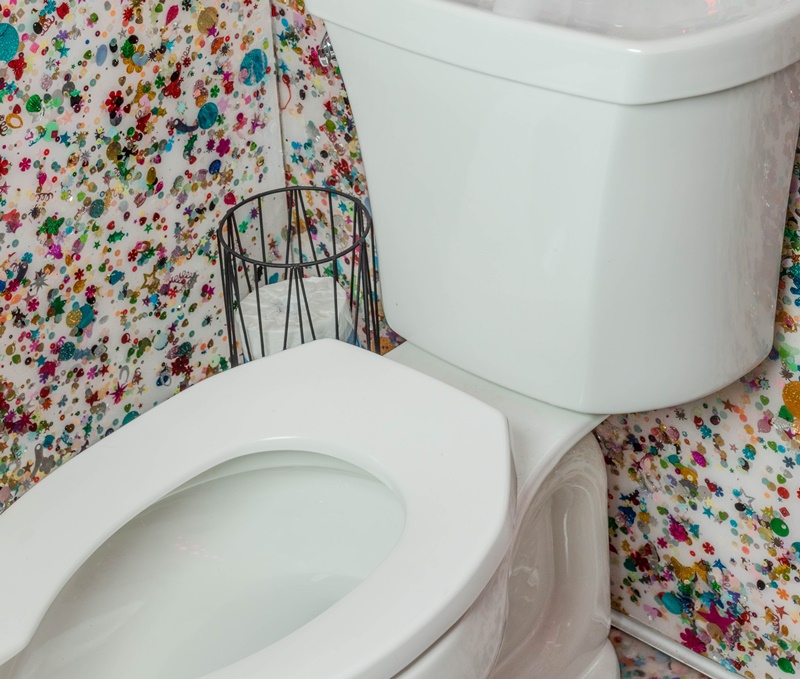 It's not really surprising that cleaning the toilet is top of the most-hated domestic chores.  
However, we're all aware of how important it is to keep our toilet bowl and seat sparkling and germ-free.
That's why we're sure you're going to be interested in these self-cleaning toilets. You can let your toilet do the job you hate the most – and let it clean itself!
Not only that, get yourself a sleek, modem self-cleaning smart toilet and you can say goodbye to a  standalone bidet too. These toilets will not only clean themselves but they'll keep you clean too.
With the bidet function, you can control the position of the nozzle as well as the temperature and pressure of the water. Some are activated by remote control while others have a side panel on the toilet.
We love the Roca In-Wash Smart Toilets as they're chic, minimalist and multifunctional. They'll look smart in any bathroom and are compact enough to fit in the smallest of spaces. If you've ever planned an ensuite or downstairs toilet but felt you didn't have enough room, now could be the time to think again.
With the Roca Smart Toilets. we particularly love the user detection feature and that there's a night light. This handy little light means you don't have that sudden shock of a bright light in your sleepy eyes when you turn on the bathroom light at night. Nor do you risk disturbing others – particularly useful if you have an ensuite bathroom.
How does a toilet self-clean?
There are various ways the toilet cleans itself. The most obvious way is when the toilet flushes, it releases strong jets of water which wash the sides. Some models come with quick and deep clean cycles which you activate with a button. This fills the bowl with water and cleaner which is released from a cartridge. 
Also, how annoying is it when someone forgets to flush? That's no longer a problem with the Roca In-Wash Inspira Smart Toilet as it has built-in sensors which detect when someone moves away from the toilet and flushes automatically. 
Another feature means you can wave your hand in front of the toilet to make it flush – a fun way to encourage youngsters to flush when finished.  
With the Roca models, for example, you can choose In-Wash smart toilet models which don't have a cistern. Instead they use In-Tank® technology integrating the water tank into the toilet bowl. This takes up between 10cm and 20cm less space than a toilet with cistern.
Also the Rimless Vortex design creates a powerful flush combined with 360º water flow to cover the entire bowl. This provides a quality flush using the minimum amount of water. The In-Wash® with In-Tank® models also have Supraglaze® coating, which impedes the buildup of dirt and lets any residue slide off.  
Come and talk to us about the various models, sizes and functions so we can find the right self-cleaning toilet for you at the right price.