Refreshingly Retro

Smeg, well its iconic isn't it. We all know and recognise that 1950's inspired fridge, those curved edges with the chrome handle and those fun retro colours.
Smeg has recently updated their range with the latest generation of small domestic appliances. Unmistakable retro design characterising this 50's Style range. Calling them the new stars of the kitchen, that they are.
Not only a functional accessory for your kitchen they also make the perfect decoration accessory, choosing from soft pastels or add a pop of vibrant pop art inspired colour. A modern interpretation of traditional appliances with a touch of typical Smeg design.
Your kitchen will be Instagram ready in an instant, making a statement, these showpieces incorporate technology with pure Italian style.
The Collection – small domestic appliances
Make tea making colourful in the morning with the Smeg variable temperature kettle.
Whip up a smoothie or fresh juice with their slow juicer or get baking with the showpiece stand mixer.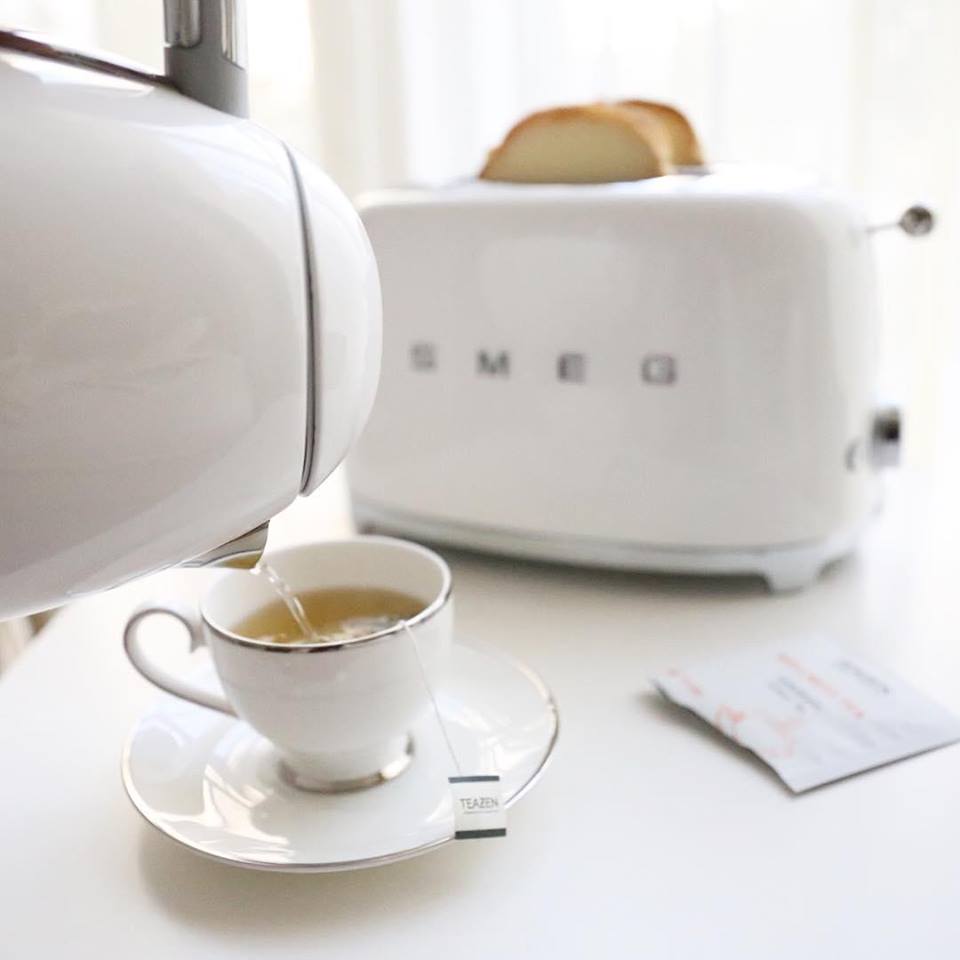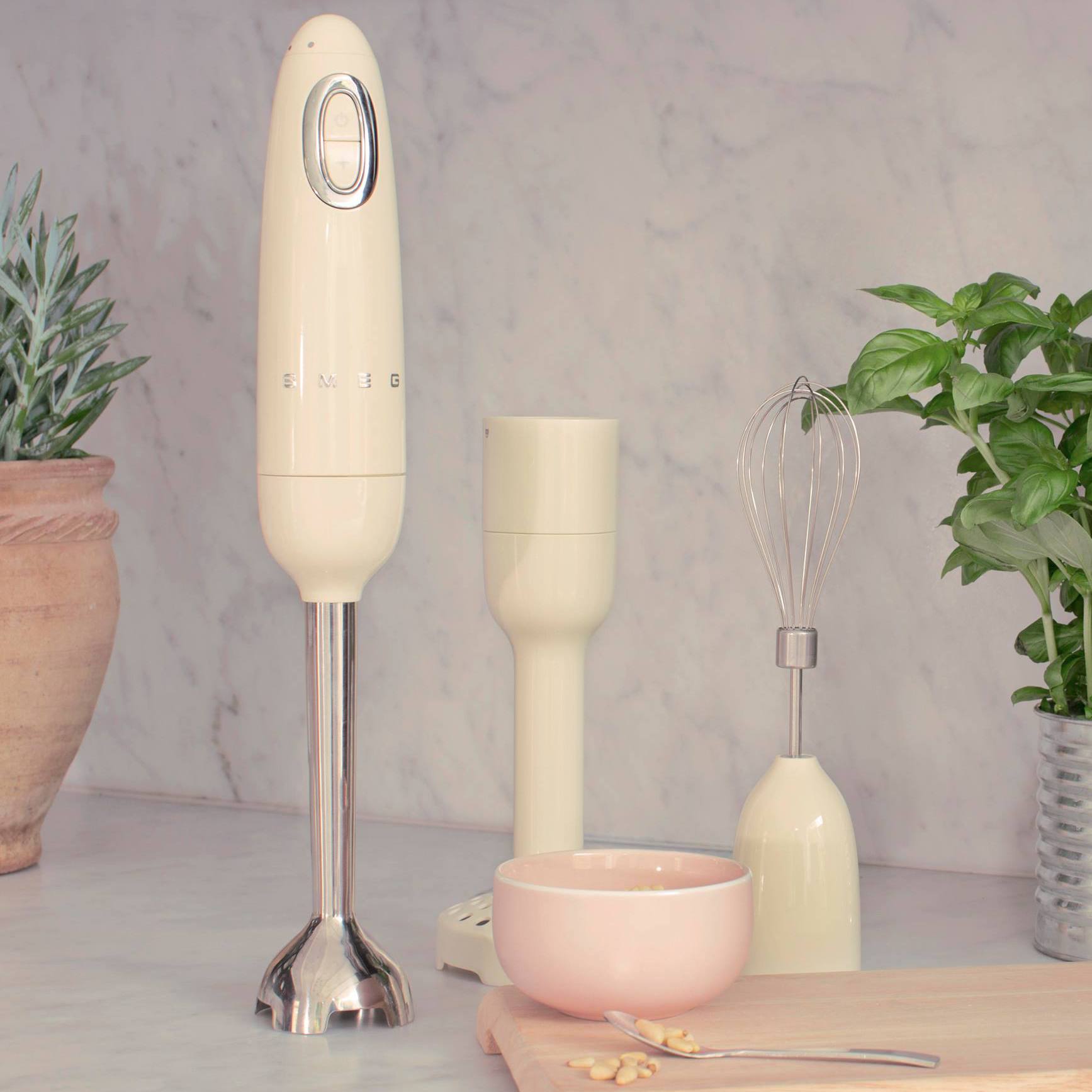 The blender has won a prestigious award for the newly launched accessory, a super handy travel bottle. The Bottle to Go means you can prepare healthy smoothies or juices at home and take on the go, to the gym or as a snack at work.
Lastly, where would you be without the classic espresso coffee machine – an authentic work of art!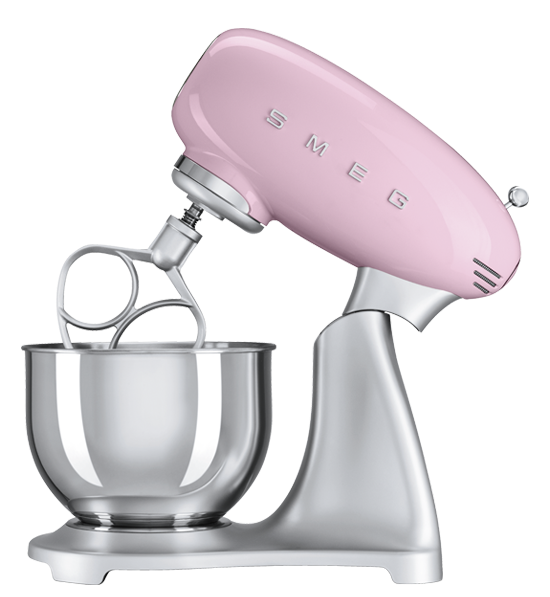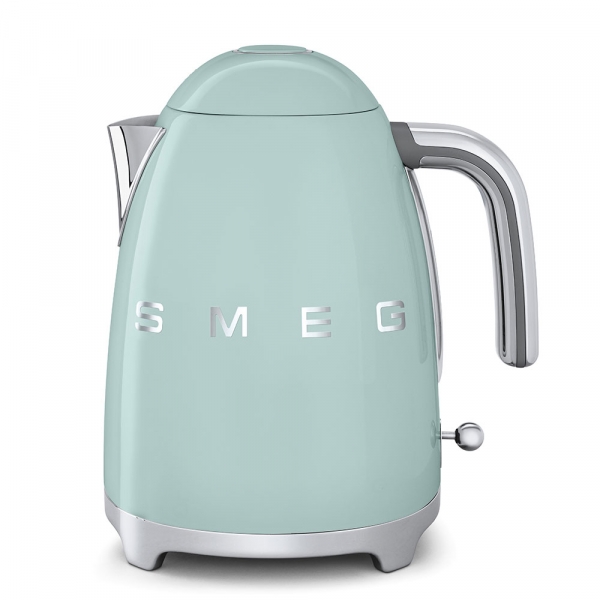 Large appliances
Not only the famous fridge, Smeg also offer their colourful range of dishwashers, washing machines and cooker hoods if you really want to go all out retro.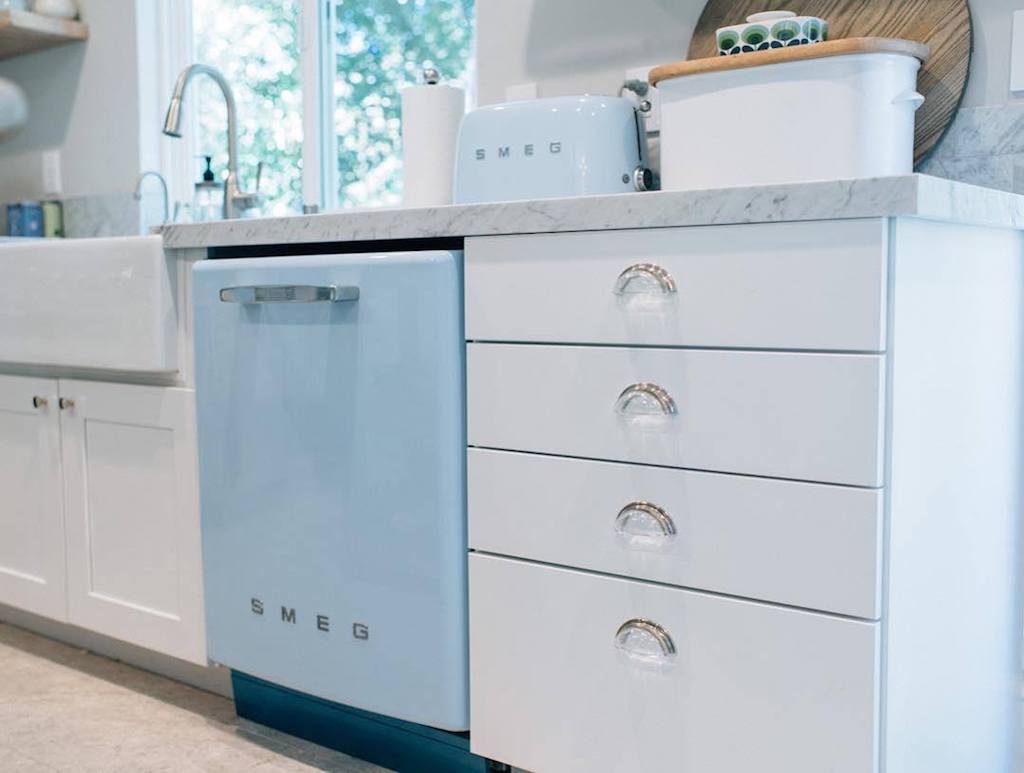 Smeg have also worked on some amazing collaborations such as the new collection, called 'Sicily is my love', which sees Dolce & Gabbana and Smeg combine their artistic souls as well as working with MG celebrating Abington heritage and appearing in blockbuster films including "London has fallen".
They may look like something out of the 1950's but they function like something from the 2020's. Give your kitchen some real personality with Smeg50style.