Pool Covers at the touch of a button

Cubritec are experts when it comes to pool covers, constantly working to develop, improve and adapt their products to the needs of the client to find the optimal solution. Whether it be a surface cover for existing pools or submerged covers integrated into a new pools design.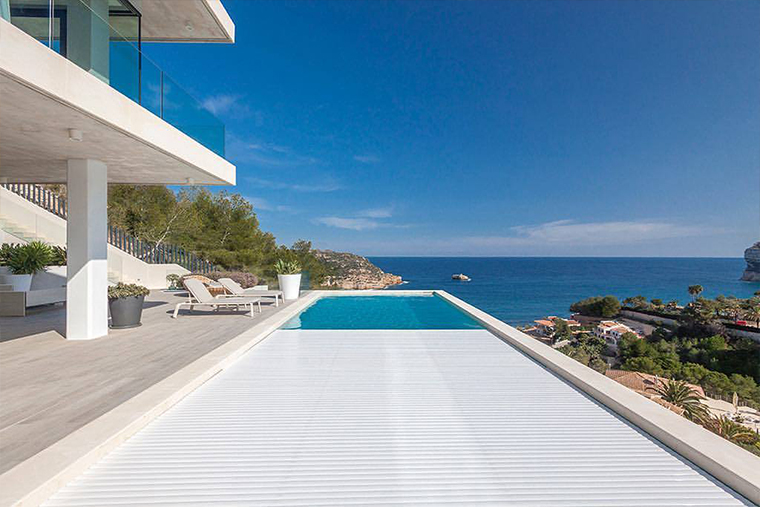 You may wonder whether you really need a cover for your pool and the answer is a simple yes. The savings make it worth it.
Not only will you find up to a 60% reduction of water lost through evaporation, you'll keep the day heat in overnight which will prolong your swimming season. There will be a 20% reduction in chemicals which is good for your family and the amount of cleaning needed will be considerably reduced which is great for everyone.
The ease of opening and closing your cover isn't how you've seen covers in the past, having to manually pull it over which is a hassle and often time-consuming. In just a few minutes the cover is opened or closed by remote control.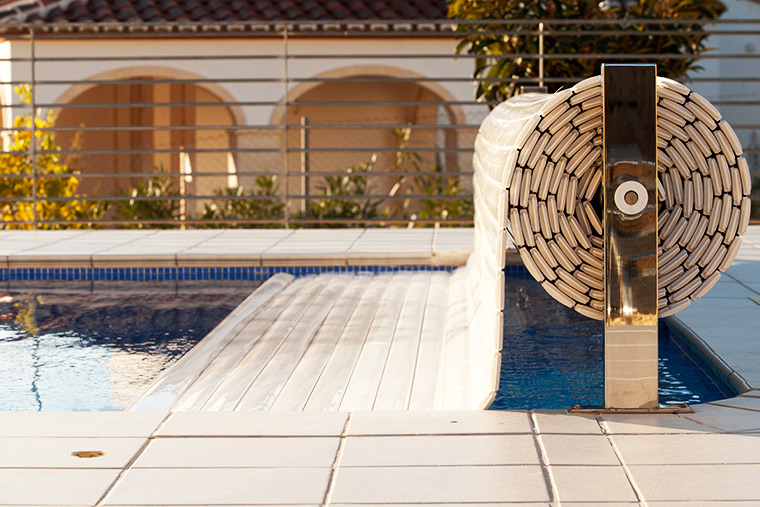 If you already have a pool you can opt for Cubritecs' affordable surface cover with two versions, either fixed to one side or a moveable version on wheels moving it neatly out of the way when not in use. There is even a box available to improve the aesthetics in the shape of a bench of synthetic or tropical wood that hides the roller and cover out of sight.
The Viga design submerges the engine roller below a synthetic wooden or Ipe platform. When the cover is rolled up it is completely hidden under the platform.
If you are in the process of building a new pool, maybe its a completely new home and you want the perfect finish to your terrace design then you shouldn't miss adding one of Cubritecs' submerged covers.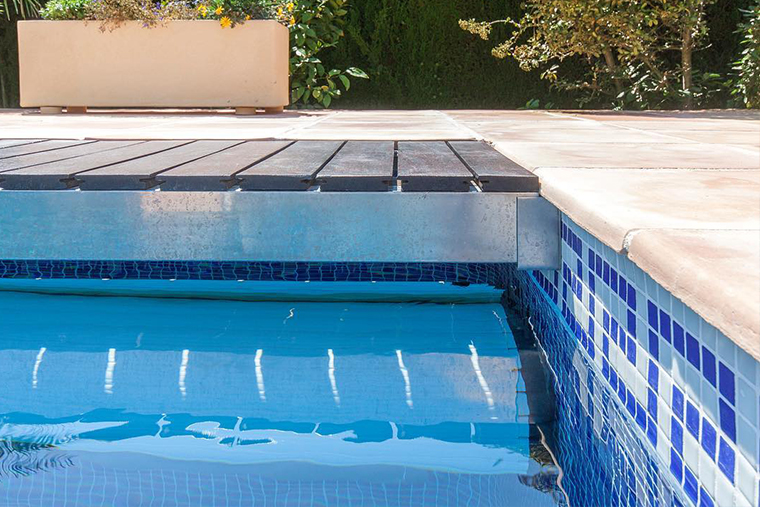 Cubritec will work with you to create a bespoke design for the optimal aesthetic to integrate perfectly into your pools design and optimal functionality. There are several options available, from the Fondo model, the roller engine is installed a the deepest part of the pool and the cover unrolls from bottom to top without the need for a bench or platform or designed to be tucked away into the wall, floor or under the pool steps for the cleanest design.
All you will see is the cover smoothly moving across the pool surface at the press of the remote control.