Combining comfort, practicality and style

Have you ever thought about the amount of time we spend in the bathroom? Royo certainly have, in fact, they've spent about 45 years designing and perfecting a space that is often overlooked. They know a thing or two about bathrooms and their team of engineers and designers constantly strive to combine comfort, practicality and style.
Royo have really thought about the variety of design styles and tastes, offering a range of collections from Nordic style to the more industrial design inspired, styles that can fit perfectly into any Mediterranean style home.
While the design aesthetic is important Royo haven't cut any corners when it comes to quality and there is almost nothing they have forgotten when it comes to functionality and practicality.
VIDA Collection
Royo's Vida collection has a Nordic feel in its aesthetic with its clean and simple lines and choices of a natural Nordic oak finish or a more modern finish in pure white gloss. Your bathroom can be completely personalised with its multiple options and possibilities, your space will be entirely unique.
There are also no awkward feet to clean around or corners, all modules are neatly fixed against the wall which not only looks great but makes cleaning effortless.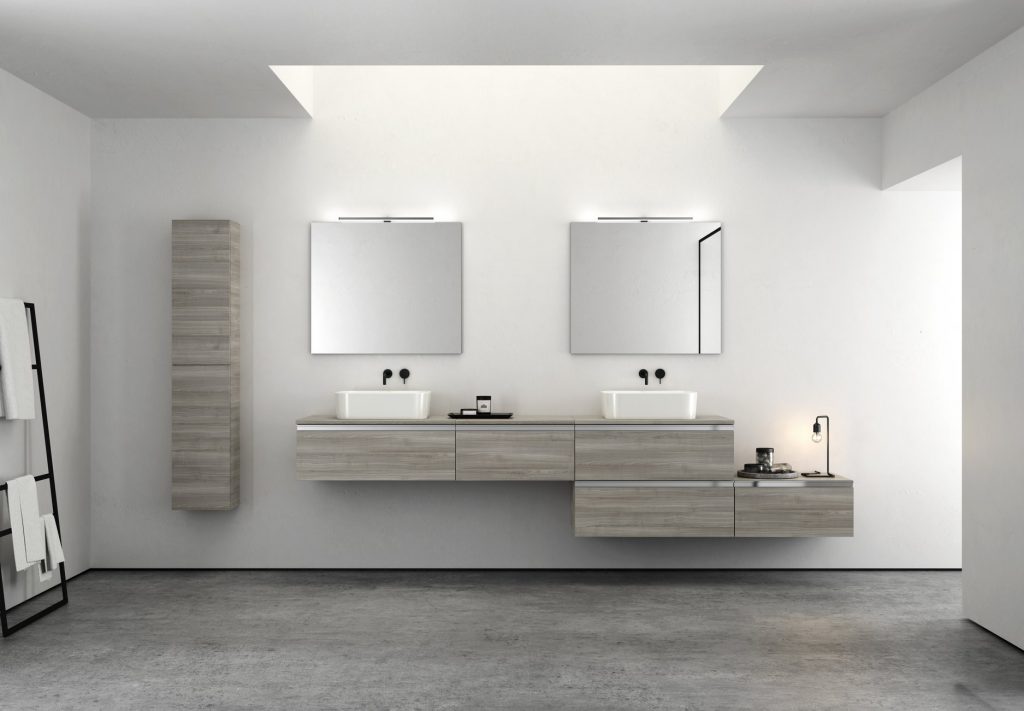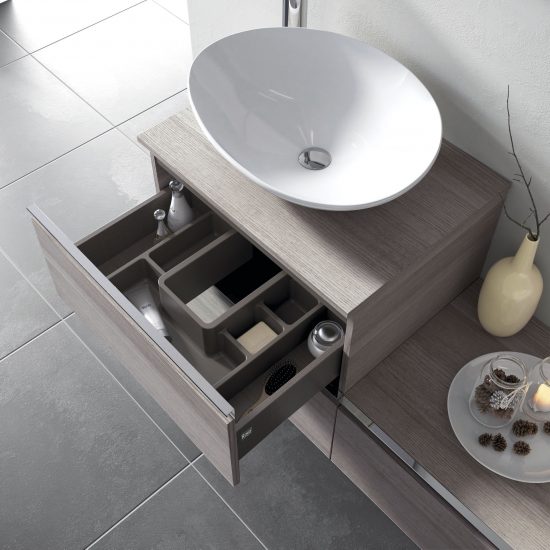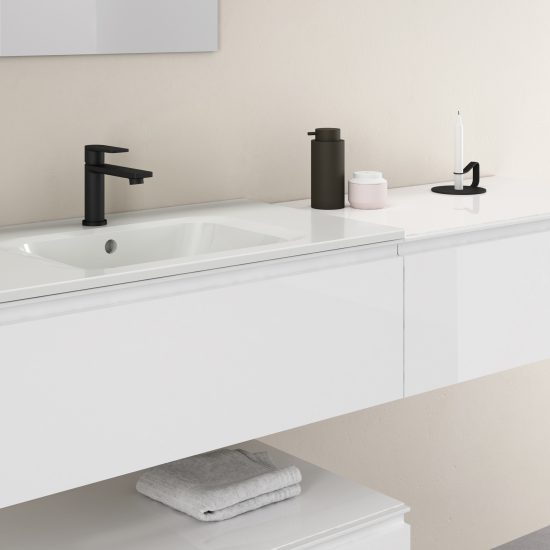 STRUCTURE Collection
The Structure series features metal legs that give it that industrial style fitting with popular styles in home design and decoration. Not only great in design the functionality of the modules is perfection with everything neatly organised with neat internal compartments as well as a handy soap trays and towel rails.
Structure comes in white and a selection of wood finishes including a beautiful dark wood.