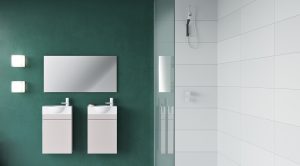 If your bathroom needs a makeover and you're looking for a style that is as original as you are, take a look at Sanchis products.
Not only will you be investing in quality, designer-style creations, you'll be helping the local economy too. Sanchis is based in Alzira in the Valencia Community, just 78 kilometres north of the Kevin Jones showroom in Benitachell.
Sanchis is a family business whose professionalism has kept it at the head of the market since it launched around 60 years ago. 
You'll find a superb range of styles but all have a timeless elegance which will grace your bathroom for many years. The designs can be customised to suit your tastes and to fit into any space in your bathroom. 
The 10 collections are categorised into three distinct styles – fresh, natural and sophisticated – enabling you to choose the one that best suits your individual qualities.
If you have a small bathroom, such as a downstairs loo or a compact en-suite, 'normal-sized' bathroom furniture can be overwhelming – that small space looks even tinier. This is what makes the Mini range from Sanchis so adorable. It's an informal line launched as a solution to small bathrooms. You can have stylish bathroom furniture with sufficient storage space. For instance, the compact sinks have cupboards underneath with enough room for your beauty products.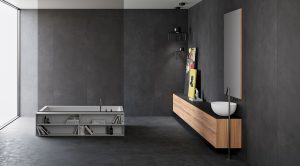 The Ritual collection by Sanchis combines versatility and sophistication. Designed by the creative studio Isho Design, the collection is inspired by the water ritual which forms part of Oriental culture. The concept is based on the balance between two elements that complement each other to perfection. 
The sinks, like the spring from which you collect water, represent the act of cleaning yourself. The furniture, as a natural and pure raw material, represents the cat of taking care of yourself and pampering yourself. The two pieces fit together to achieve the ideal balance between basic need – water – and pleasure – pampering.
Among the Elegant styles is the gorgeous Dune collection inspired by the classic bathroom furniture in grand houses. Dune is designed for homes with bags of personality. The lines are exquisite and speak of modernity alongside the glorious glamour of old Hollywood.
Talk to us about getting the right bathroom and accessories for your home on the Costa Blanca.