Hiring professionals for building work is one of the first things that many people do that relocate to the Costa Blanca to enjoy a custom-built home. One of the best things about the Costa Blanca is its range of activities and enjoying the lovely coastal scenery. People who live in this area have access to great dining, shopping, and cultural activity. Finding and using a quality local builder that understands exactly what you want and with whom you can communicate in plain English will help bring you closer to fulfilling your dream.
A home in paradise with access to some of the best things to do in Spain is always something to enjoy.  
Getting Permission
A builder on the Costa Blanca will need to conform to essential regulations to make sure everything goes as smoothly as possible. A building licence and planning permission are necessary for both external alterations and new home builds. The local town hall is where you'll need to apply for these permissions. Expect to have to pay two to six per cent of the building costs in taxes. Checking with your solicitor is always a good idea to make sure you have everything that is needed to be covered. One of the circumstances where there are additional regulations to consider is building work for coastal front line properties as the government is protecting more than just beach areas, widening the interest zones to all the coast.
Setting the Budget
Working with a local builder will give you the best chance of building a property to your satisfaction. The building process will include some costs you'll need to consider in addition to buying the land and paying the builder. The easiest way to break down your total budget is to allocate about 45 per cent for the land, 40 per cent for paying for the builder, eight per cent for professional fees, and seven per cent for licences and taxes. The more consideration and detail you give to your costs, the higher your chances of completing everything within your budget.
Builder Reputation
The reputation of a builder on the Costa Blanca will play an essential role in your choice. Arguably one of the nicest areas to live on the Costa Blanca is in and around Javea, Moraira and Benissa. A company with an established reputation both on the northern Costa Blanca in locations such as Javea will give greater assurance. At Kevin Jones, we have been designing and building quality properties since 2002 and have more than 20 years experience prior to that in the UK.  You can be sure that we'll work with you to build a home that meets all your criteria. We work with an extensive team of professionals who understand the overall building experience in Spain well, ensuring that everything will go smoothly.
Design and Style
We handle all aspects of the design process and build all popular local styles, including the Ibiza style. This home style has been popularised through the unique look of beach villas in the area and works well for both modern and traditional styles. One of the advantages of custom designs for homes is incorporating special features like gourmet kitchens and pool areas. The beautiful terracotta used for these homes offers a timeless touch.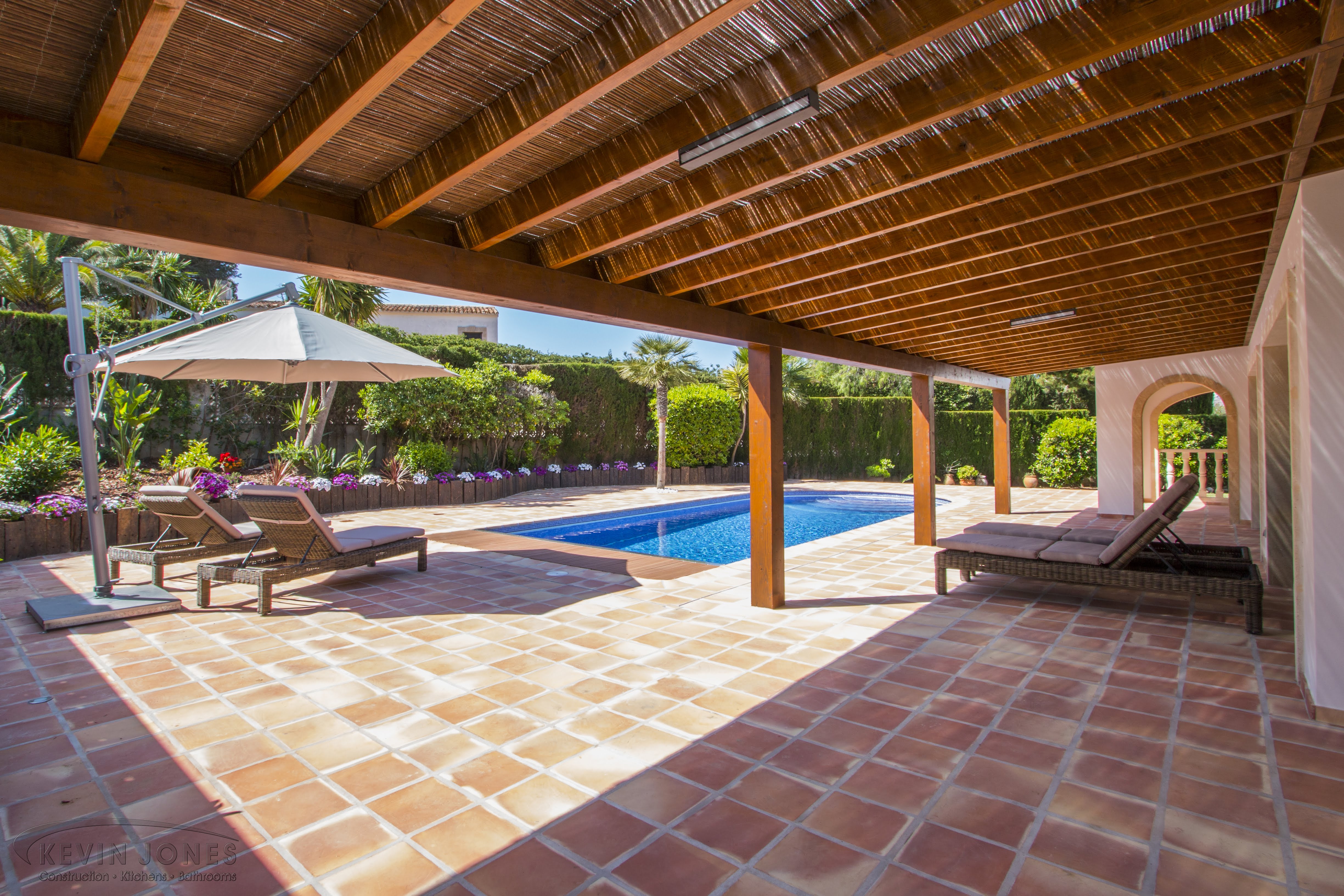 Stay Involved, Have Fun
Being involved with the process is part of what makes having a custom house built special. The more involved you are with the process, the more fulfilling it will be for you. One of the most helpful things about involvement in the building process is watching everything take shape.