Who said industrial can't be elegant?

Dekton ultracompact surfaces are always sure to impress and make any kitchen stand out and their new Industrial series is no exception, demonstrating the beauty in imperfection.
Metals and stone in all their different stages of ageing. Through organic processes of oxidation and the natural and authentic beauty of ageing stone creates these durable seamless surfaces where old turns to new in an incredible way.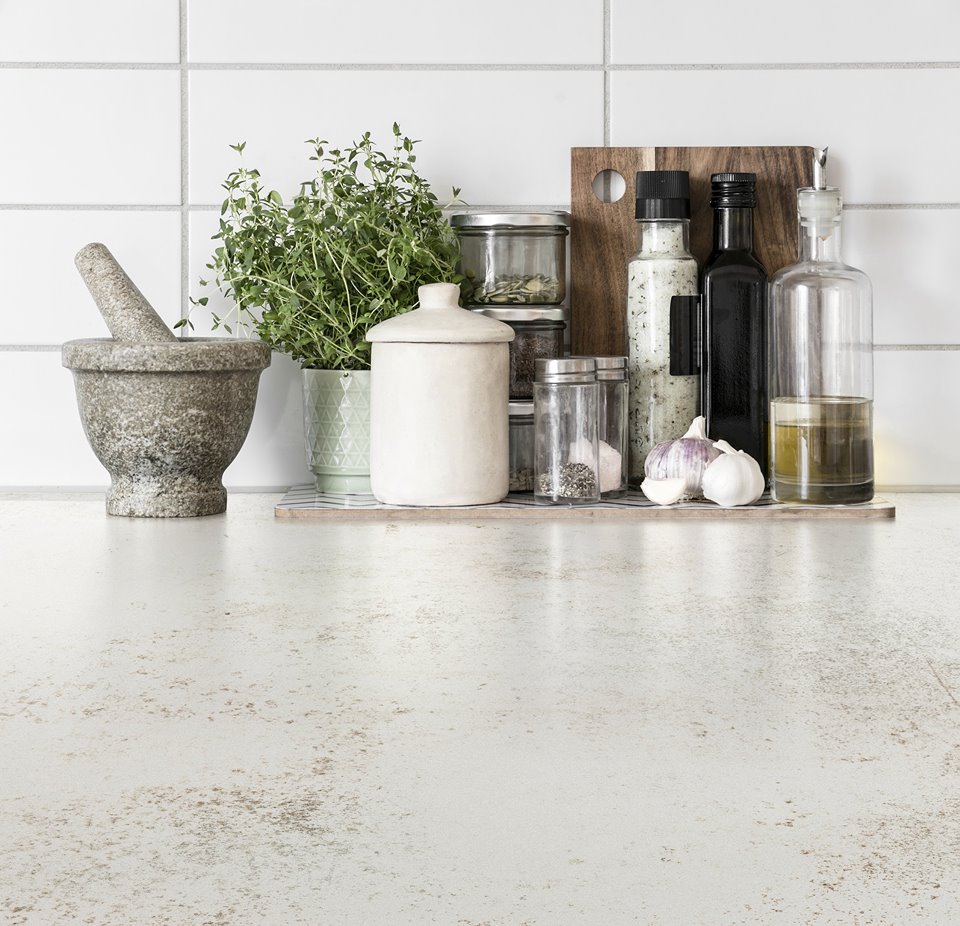 4 beautiful new looks to set any kitchen apart:
Trilium
Created with up to 80% recycled material and awarded various prizes for design and innovation since its launch in 2016 it's the the crown jewel of the Industrial Series with its warm earthy tones inspired by oxidised steel and volcanic stone.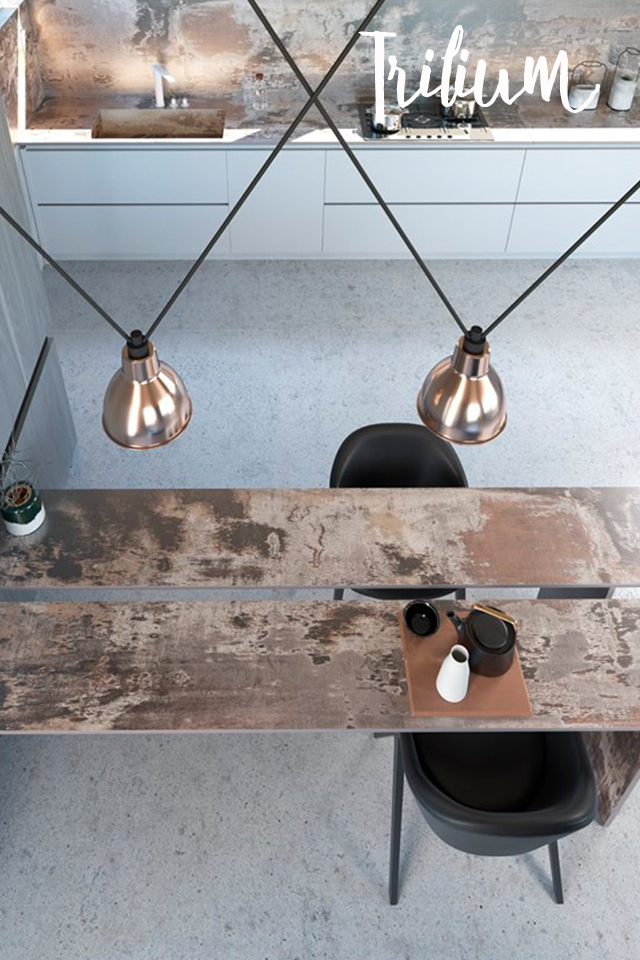 Radium
Such deep, warm tones of orange and brown with touches of bluish green, representative of rusty, acid-degraded steel plate to make an impact in any kitchen, indoor or out. Sustainably made, Radium is made from 80% recycled material.
Nilium
For a lighter, fresher look and adding some texture and depth with its subtle grey shades and delicate warm colours representing the beginning of the oxidation process.
Orix
For that worn-in feel, the Orix surface is inspired by eroded cement, characterised by its old, cold and broken features in beautiful grey tones adding depth to any space and the perfect contrast to a modern kitchen.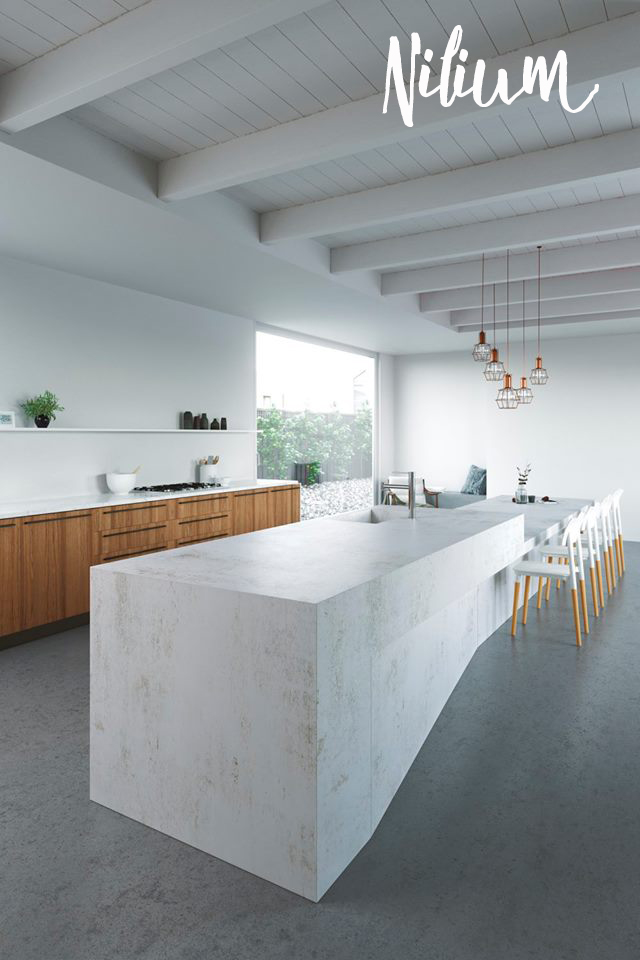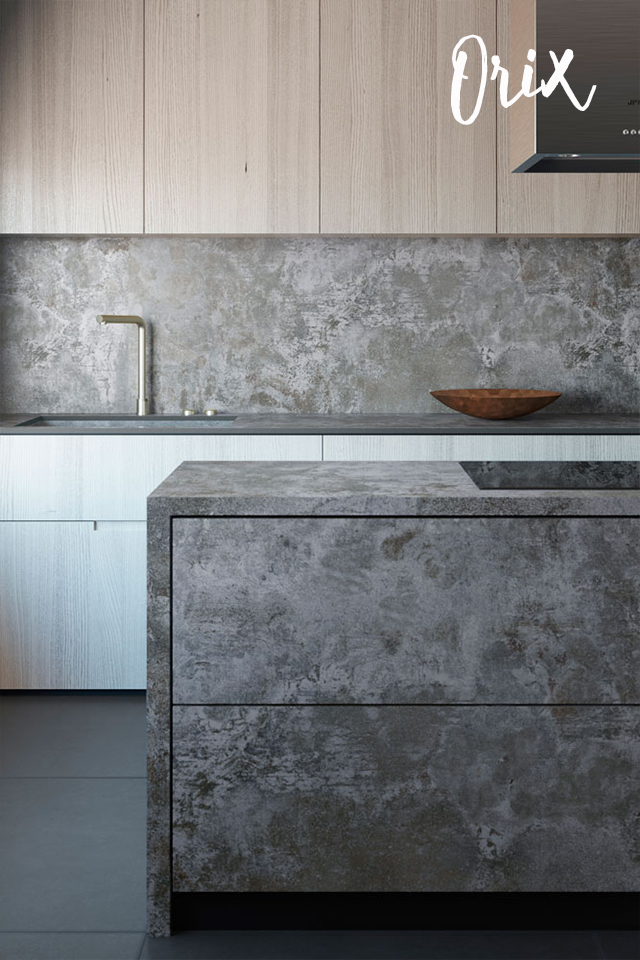 Benefits aside from beauty
Thanks to Dekton's size and lightness, up to 320 cm x 144 cm the possibilities for new designs in kitchens and bathrooms are endless. Due to its high resistance to ultraviolet light, the surfaces will not fade or degrade over time making it perfect for both indoors and outdoors as well as being resistant to scratches, stains and heat and extreme cold.