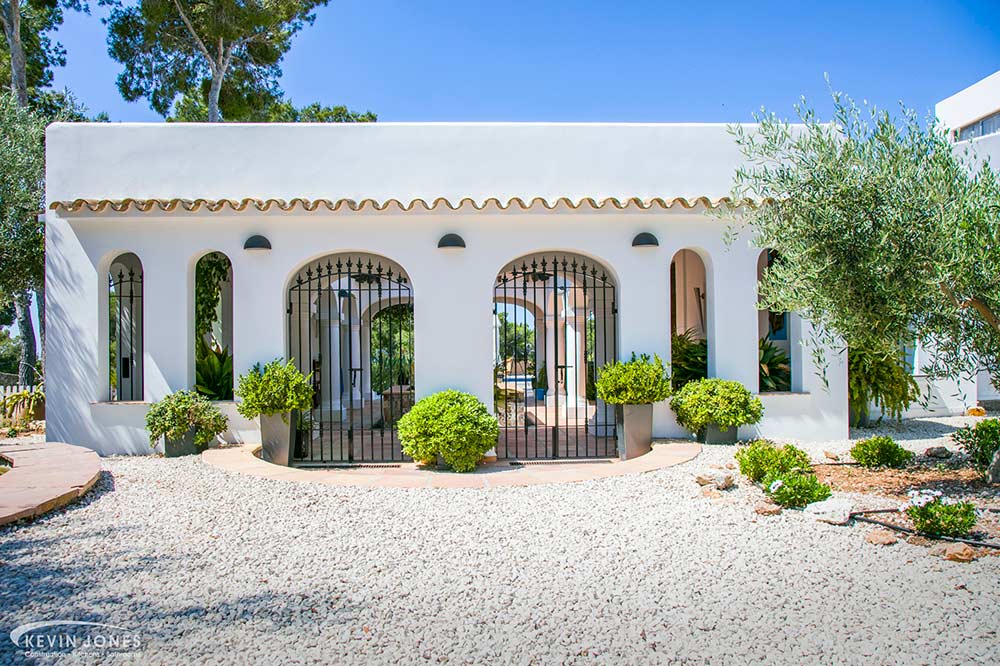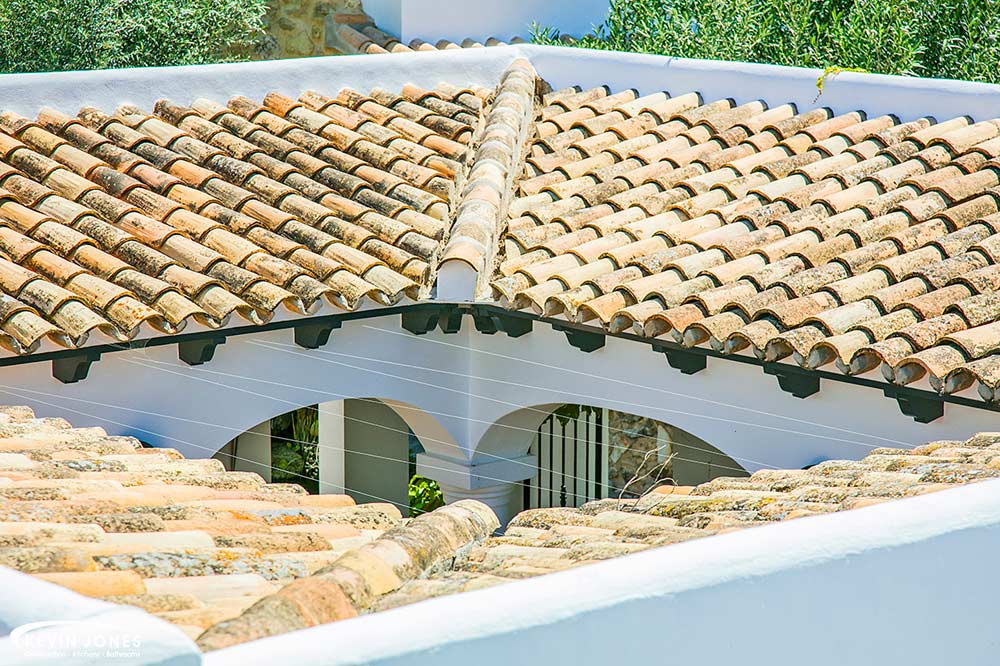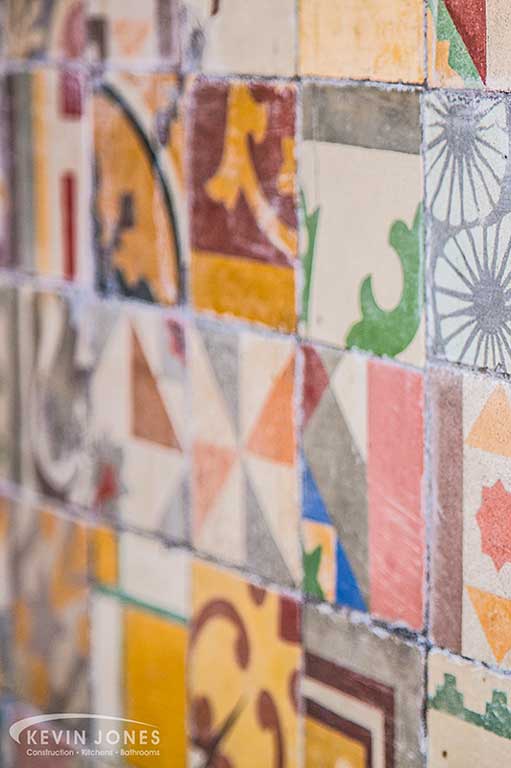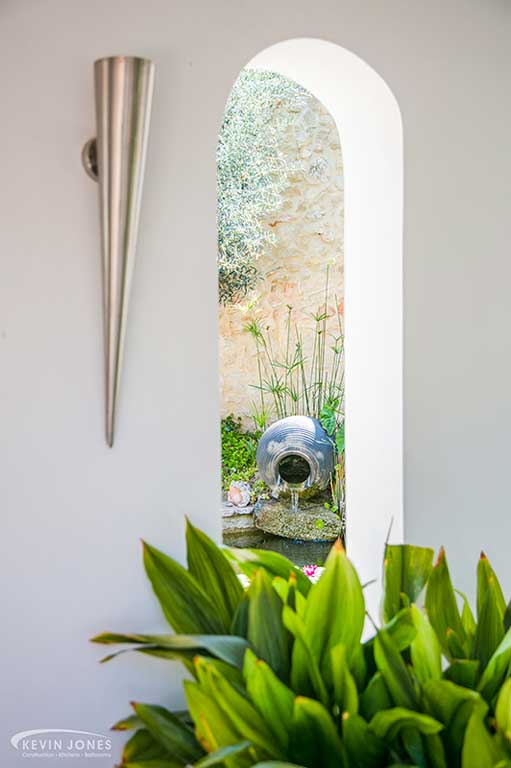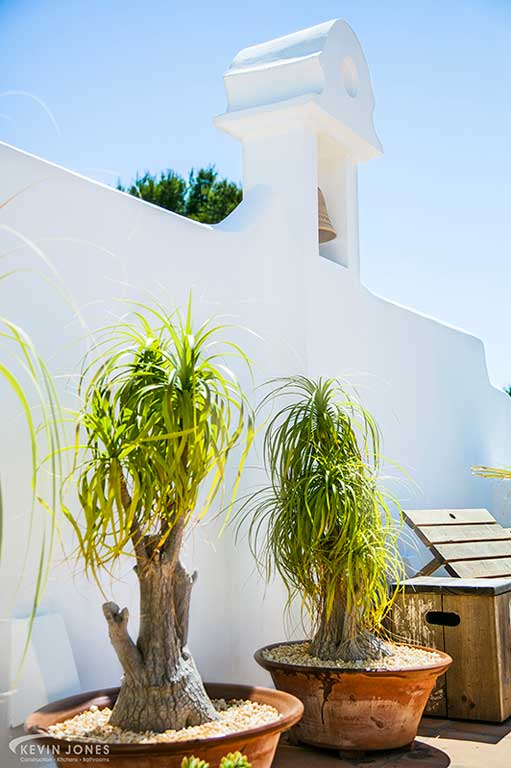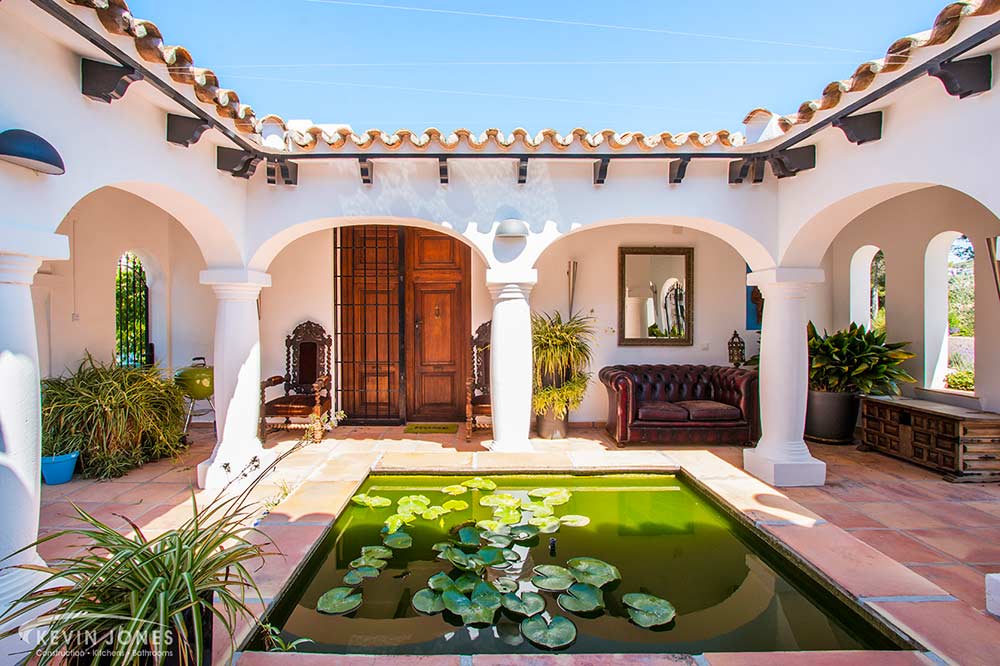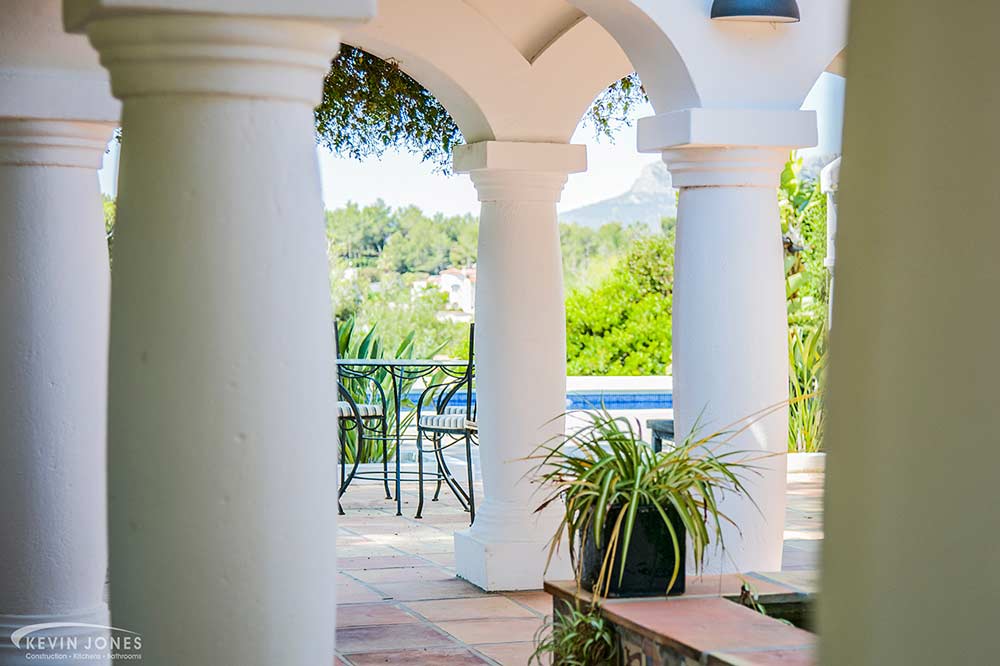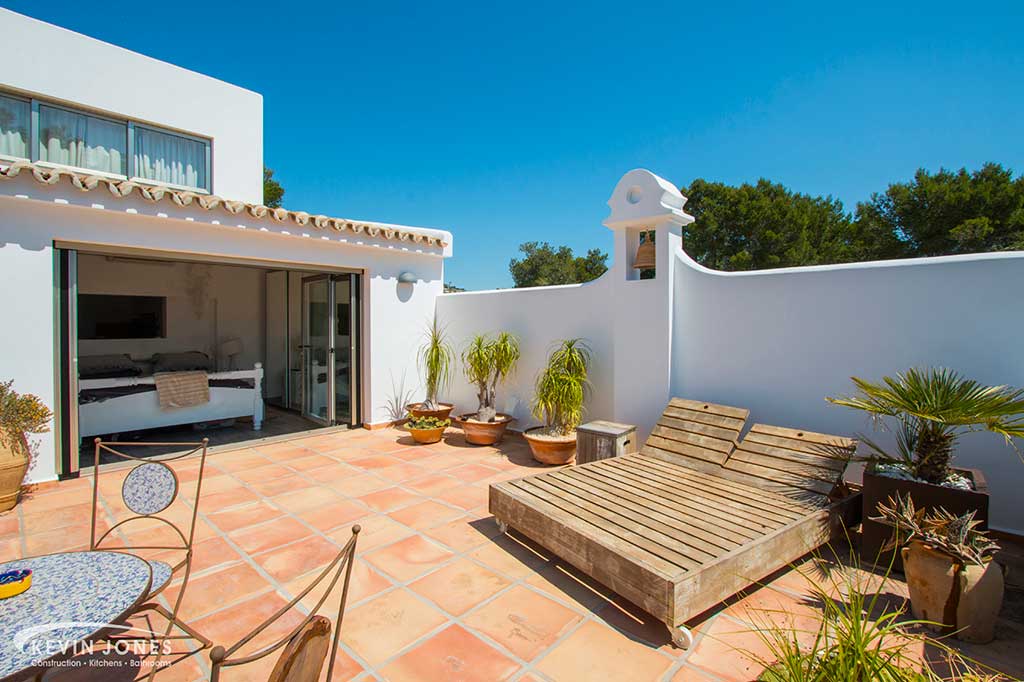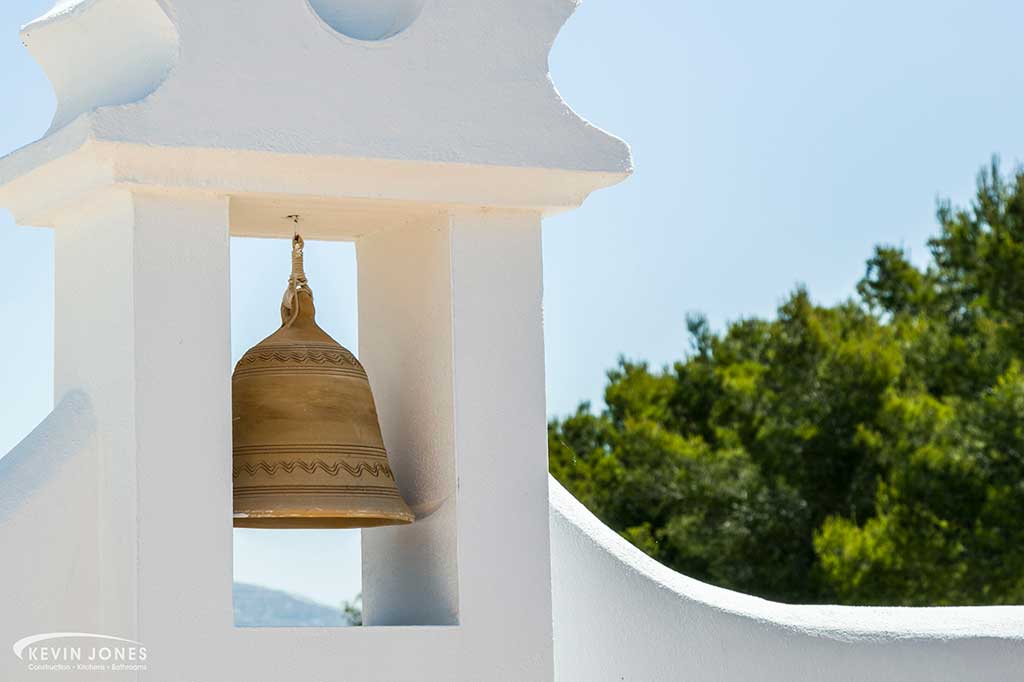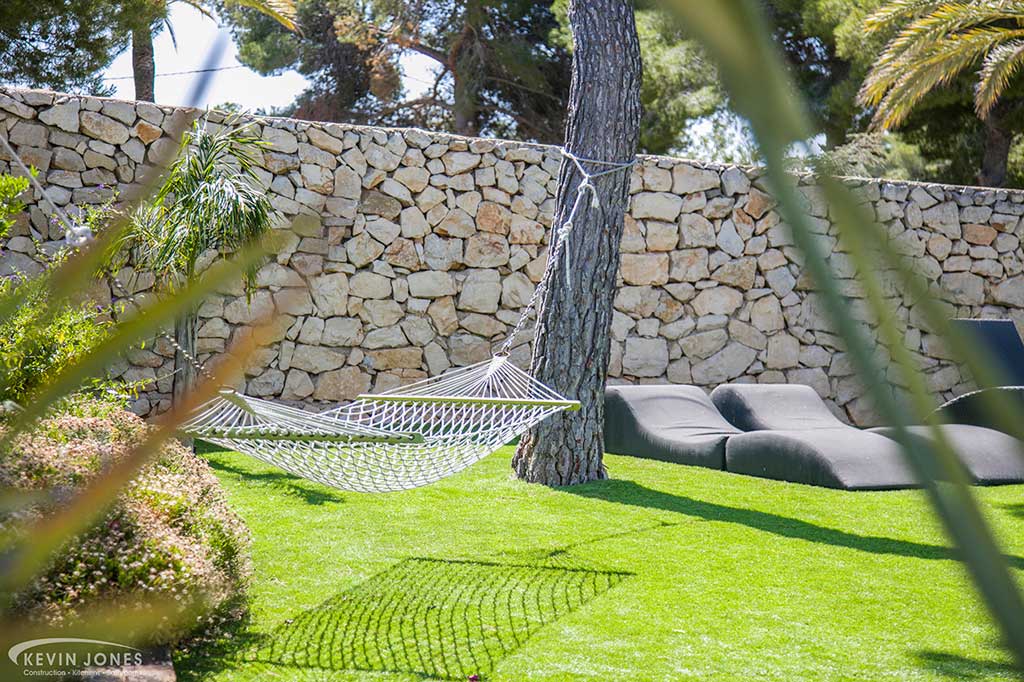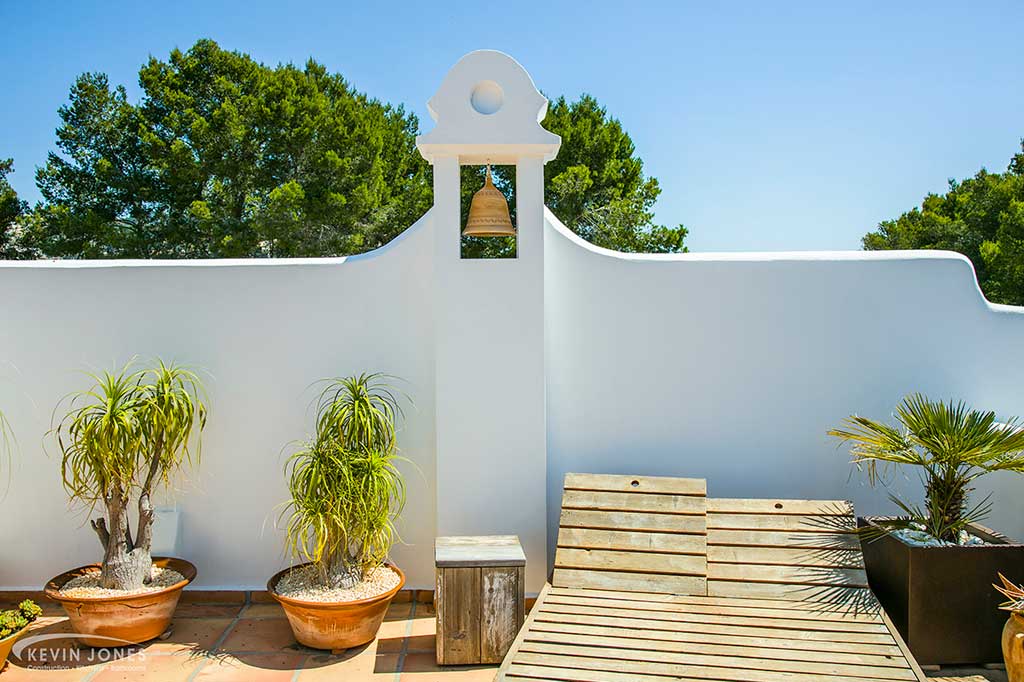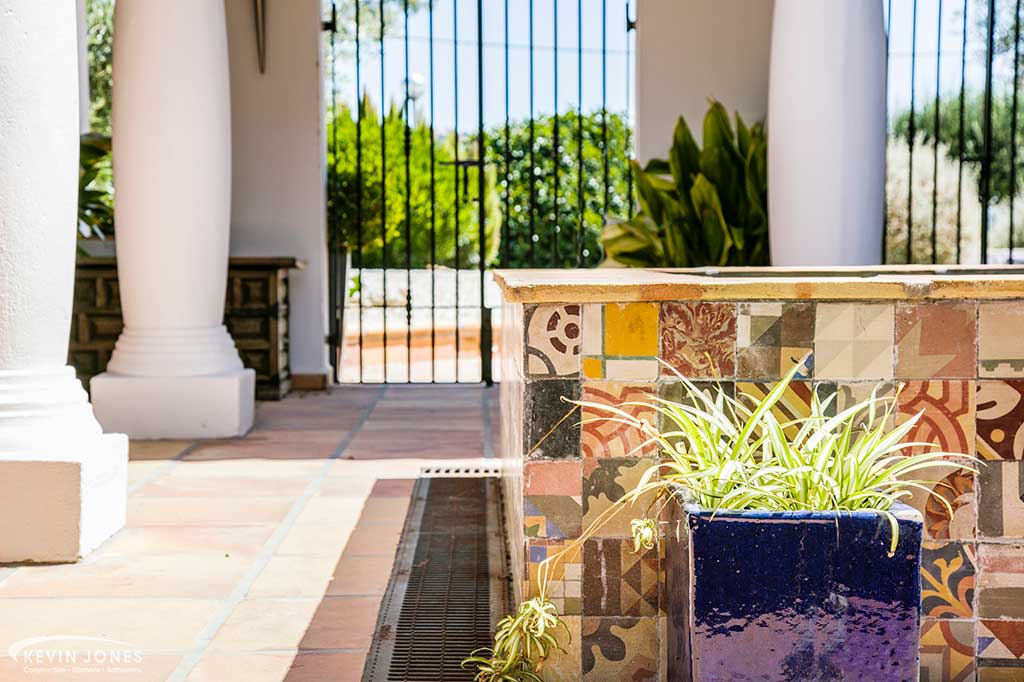 Our on-going relationship with this client started out with the task of creating an art studio. They wanted to be able to escape the office feel to enable there design flare to flourish.

We extended the old stone casita with an Ibiza style extension using wooden beams, handmade natural terracotta ceiling tiles, natural stone walls with white smooth render and a micro cement seamless floor.

Then we began the task of sympathetically extending and reforming the properties existing cloister adding a central water feature. We used handmade natural terracotta floor tiles and black wrought iron metal work for finer detail creating a tranquil chill out area.

In the garden we used reclaimed railway sleepers to create different tiered levels for planting. We laid a high quality artificial lawn alongside a hot tub and outside shower area.

Next we moved onto the master suite where we began removing the existing tiled roof above the lounge, adding new bi folding aluminium doors which opened onto the newly constructed roof terrace to create their own private space.

We have also undertaken various other jobs to the property re rendering exterior walls, roof tile replacements, adding of a new septic tank, drainage works and retro fitting of more black wrought iron metal work.

We are due to renovate the existing kitchen, ground floor bathroom and swimming pool area in the foreseeable future.

Watch this space….
Work Progress